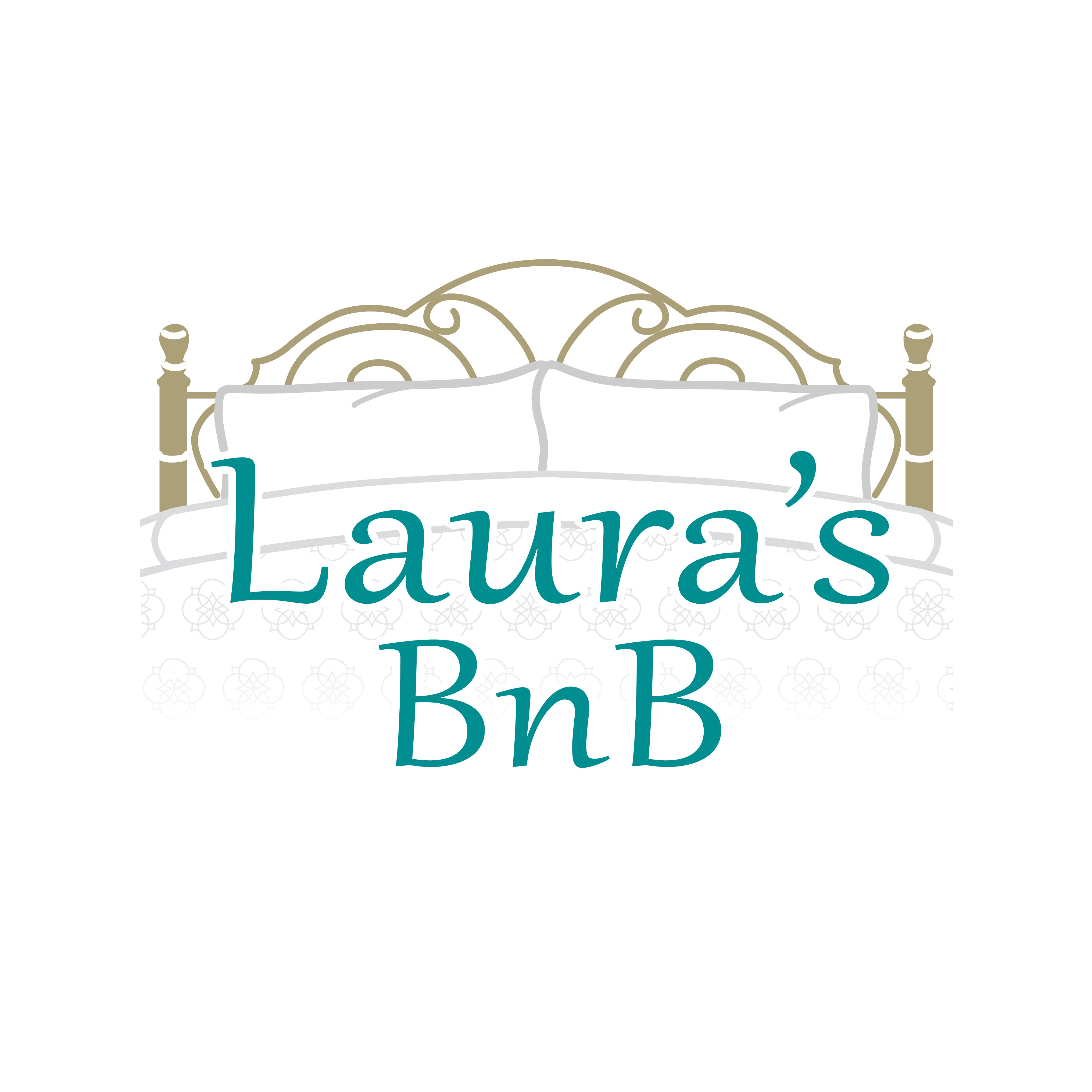 Style and Comfort in Pyes Pa, Tauranga.
Laura's BnB Reviews.
Thank you to all the amazing people that have provided reviews after staying with us at Laura's BnB. You have been fantastic!
We would love it if you could write a Google review or enter a review on our Facebook page.
---
Danielle, Auckland, August 2022.
Laura's BnB is a lovely place to stay. Laura is a fantastic host and her service is amazing. Our room had everything we needed and we felt right at home. Everything was clean, neat and tidy. We were warm and cozy in winter with the heat pump and electric blankets. We felt really welcomed with our dogs ‐ There were dog bowls for us in our room, and a sliding door opened to a beautiful fully fenced garden. Our dogs enjoyed playing with Laura's dog, who was very friendly. Laura brought breakfast to our room each day, and her cooking was delicious. Her communication was great, and she made sure we had everything we needed. Thank you for having us Laura, we hope we can visit again soon.
---
Marat, Auckland, July 2022.
Great place and a great host. Especially if your travel with your furry babies.
---
Vicki, Auckland, July 2022.
Laura was a perfect host, and her Airbnb was immaculate along with a gorgeous breakfast was a real treat. thanking you laura I will be visiting again
---
Nicole, Auckland, July 2022.
Such a cosy comfortable place to stay with excellent care by Laura. Would highly recommend, thank you Laura for making my stay so easy!
---
Lesley, June 2022.
very welcoming host you couldn't want for anything more and an awesome breakfast.
---
Sandy, Otorohanga, June 2022
Laura was an amazing host. Went above and beyond to ensure I was comfortable.
---
Cheryl, Hungary, June 2022
Our stay was really wonderful, with Laura being so helpful, kind and a great host, going the extra mile. The stay was just what we needed after a long flight. The BNB is beautiful and the food was delicious. Highly recommended.
---
Ahi, Hamilton, May 2022
Laura is an amazing host with clear communication and an amazing breakfast. My partner and I needed a refreshing weekend away and your place filled every expectation and more. Very homely and we had so much fun playing with the massage bed. Thank you so much, we will definitely visit again.
---
Dani, June 2022
Laura was so welcoming of us and our dog and we loved everything about our stay. Very peaceful, our pup trek felt very comfortable and we had a delicious breakfast delivered to our room. We would definitely love to go back!
---
Katy, Auckland, May 2022
A wonderful experience at Laura's B&B. The room was spacious, ridiculously lavish and cosy at the same time and sported a large stylish bathroom and walk in robe.
Even better was the food on offer if wanted. Laura is a superb, inventive cook who catered perfectly to my gluten free needs. Lastly, you will feel cared for while there, she caters to your soul too! Big thumbs up from me!
---
Robyn, Auckland, May 2022
Had an amazing weekend at Laura's BnB.
The rooms were the best I have stayed in - comfortable, clean, stylish and well equipped.
Laura and Mike were welcoming and great company as we had a meal together. The meals (breakfast and dinner) were incredible. I was full for the rest of the day after the savoury pancakes.
Highly recommend this place.
---
Will, Hawkes Bay, May 2022
Great stay. Highly recommended.
---
Hasfaliza, Auckland, May 2022
Laura's place was amazing. So quiet and peaceful. Such a cosy and clean room. The best part was we were able to have our furry baby with us with no restriction whatsoever. Not forgetting to mention, Laura's breakfast were amazing as well. Highly recommended and we will definitely be back again.
---
Brad, May 2022
Laura is a very welcoming host and easy to communicate with, the B&B is in a very quiet peaceful street with no traffic noise, breakfast was great, the rooms are exactly as the website show, very clean and comfortable, and great bed, so good that our old border collie was able to stay with us inside, very enjoyable stay.
---
Isaac, Hamilton, May 2022
Great place to stay and delicious breakfast included
---
Kathy, Gisborne, May 2022
An immaculate presented room with everything you need for a short or long stay. quiet area in a newer part of town. shopping center 800m from the dwelling
---
Chun, May 2022
Laura was such an amazing host beyond expectations. The room was very clean and super comfortable. Highly recommend.
---
Fiona, May 2022
Laura is very nice and friendly, Mac is so lovely.
---
Leigh, April 2022
This is a lovely, comfortable and modern bnb. Friendly hosts including Mack the dog! Delicious brekkie. Extremely quiet. Would definitely recommend!
---
Thanks to Laura, we finally have stylish, high quality dog friendly accommodation in Tauranga.
Laura is a natural and effortlessly charming host.
The rooms are immaculately clean and tastefully decorated with all the personal touches. Great shower pressure, Wi‐Fi, Netflix, heated towel rails etc.
We enjoyed Laura's excellent breakfasts sitting in the peaceful fenced garden while our GSP dog played with his new best friend Mack, Laura's lovely Black Lab.
We will return.
Tony and Tina, Bay of Plenty, April 2022.
---
I would highly recommend Laura's BnB to any potential guests.
Laura does an amazing job at making you feel relaxed and comfortable. The rooms are extremely clean and tidy. On top of this, the home cooked breakfast menu is enough to make anyone feel excited to wake up in the morning, even if you aren't a regular breakfast person like myself.
Having the benefit of being able to bring our puppy and also take advantage of Laura's pet minding service was the ultimate game changer for us. Our dog Rebel was welcomed into Laura's home environment and settled comfortably with Laura and Mikes dog Mac, and their two cats. It gave us the reassurance and peace of mind to be able to go out and enjoy our activities, while knowing that Rebel was safe and happy also.
I honestly don't have a negative thing to say about our stay.
Thanks again Laura and Mike for your kind and friendly hospitality. We look forward to our trip and will most definitely have you as our first choice any time we are planning a trip to the Tauranga area.
Michael, Auckland, 2022.
---
The place was so cozy, clean and spacious ‐ Laura was so helpful in every possible ways. There are multiple breakfast options and all three meals I had were great. The bed was comfortable and the whole neighbourhood was very quiet at night too. Had a chillaxing weekend at Laura's place with her dog and kittens.
Lucia, Auckland, April 2022.
---
Laura creates the loveliest air bnb experience. She communicates well and goes to great lengths to make your stay special. Her little added touches such as snacks, and toiletries as well as the most delicious breakfast menu are the icing on the cake. 10/10 and highly recommended to anyone. Thanks again for a lovely stay Laura
Lavinia, Auckland, April 2022.
---
Laura is definitely the best host. The King Room was perfect and very clean. My pup also enjoyed the huge garden and the nice neighbourhood walk every morning. Lovely community.
Laura was always available for anything and Mac kept us company during our stay. Sophie loved playing with him but I don't think the Kitties liked an excited puppy LOL.
Overall, a superb stay and we'll definitely book again when we visit Tauranga in the future. Thank you Laura!
Sheryl, Auckland, April 2022.
---
Most amazing host! Beautiful place! So clean and tidy! Laura is the best host we have had ‐ really welcoming and sweet! Highly recommend to anyone who is needing a getaway.
Poeiti, Auckland, April 2022.
---
Laura is a great host and was very accommodating, we ended up booking on the day (as another host unfortunately had to cancel last minute due to Covid). Plenty of meal options for breakfast, to meet all dietary needs and all types of milk available for coffee, Laura's savory pancakes were amazing!
Laura was kind enough to make an evening breakfast meal for my partner last minute.
Our dog Harley made good friends with Mac and enjoyed the stay.
Laura also looked after Harley one morning and took her for a walk with Mac. I would recommend to stay here if you were wanting a nice relaxing stay in a great location with your dog.
Lucas, Auckland, April 2022.
---
highly recommended. The place is divine. The place is very comfortable. i recommend you try there place. 10/10!
Georgia and Khan, Auckland, April 2022.
---
Enjoyed our stay so much, beautiful accommodation, beautiful area and best of all an amazing host. Would recommend to anyone wanting to stay in the Tauranga area
Justin, Auckland, April 2022.
---
We really enjoyed our stay here. We attended a wedding in Pyes Pa area and the location was great - only a few minutes up the road. Laura goes above and beyond to provide exceptional service and she cooks delicious breakfasts. I would definitely recommend this accommodation, you won't be disappointed.
Aleesha, Auckland, April 2022.
---
This really is a stand-out place to stay. Laura and Mike have gone over and beyond to provide everything to make your stay so comfortable. There are thoughtful and practical touches everywhere, including a super comfy massage bed with gorgeous fresh and clean linen (luxury!). The breakfast was a treat and so yummy ‐ Laura accommodates for all diets and tastes. The location is central yet quiet and safe. The units (there is more than 1 ‐ perfect if you are a larger party ‐ see Laura's other listing) are separated from the house so you have your privacy. The place is super squeaky clean too. Lovely, polite and accommodating hosts to deal with. I will definitely be staying here again, and I will be telling everyone I know to stay here, too (much better value than a motel!).
Bryn & Chantel, Auckland, March 2022.
---
My family and I recently had the absolute pleasure of staying at Laura's BnB while up in Tauranga and all I can say is wow!
Firstly, I'd like to say If you are having surgery at Grace Hospital and are needing anywhere to stay post recovery, then this is the place for you. It is so close to the hospital so your family can visit easily and I can honestly add I have never been cared for anywhere better after any of my surgeries.
To say that my family and I were well and truly looked after during our stay would be a huge understatement. Laura and Mike went above and beyond to make sure our stay was a pleasant and enjoyable one. Nothing was to much of a problem. It would be the only place I've stayed were the owner asked the question "What can I do to make your stay more comfortable and enjoyable?" and not only meant it but actually delivered it as well. Rooms were well appointed and very clean.
While in hospital, my wife and son went for the extras of enjoying meals cooked by Laura and Mike. If you opt for this, and I hope you do, then trust me prepare to be impressed!
Even the little things like my son wanting to shoot sum hoops but there wasn't a ball initially, Laura then went on the hunt and made sure he had one within record time. Even my son was impressed and very appreciative
To sum up we had great food, great hospitality and Laura's BnB is the only place you will ever arrive as a guest and leave as a friend!
Thank you so, so much Laura, Mike and Mack.
Mike and Lynley, New Plymouth.
---
Beautiful room, comfy bed, friendly and helpful host. Enjoyed my avocado and smoked salmon on toast with piwakawaka flitting in the trees.
Janine, Christchurch, March 2022.
---
Fantastic stay, Laura is a great host and went out of her way to make sure we had everything we needed. Great breakfast menu on offer and really accommodating of dietary requirements. Super comfy bed too. Being pet friendly made travelling with our dog a breeze. Couldn't have asked for anything more, highly recommend!
Katie, Auckland, March 2022.
---
Great communicator, welcoming, good place, super breakfast! Thank you.
Saul, Wellington, March 2022.
---
We really loved our stay here! Lovely host and she made us a delicious breakfast delivered to our room! The bed was so comfy and everything was clean and cosy. We even got a visit from her cute wee kittens which we loved!
Laura was also lovely and flexible with letting us check in early so we could get to a wedding. Would totally stay here again!!!
Morgan, Waikato, March 2022.
---
Highly recommend!!! Laura and Mike were amazing hosts. They were incredibly welcoming and helpful. Plus the breakfast supplied was better than most cafes! Their dog Mack was an absolute joy!
Ben, Canterbury, March 2022.
---
Amazing hospitality and food. Laura really puts in effort to make her guest feel welcome and comfortable!
Tgest, Auckland, Febuary 2022.
---
Laura's bnb is just lovely. Laura is a great communicator. The bnb was exactly as advertised and much more, we were made to feel so very welcome and we very much appreciated all the thoughtful little touches, local information, very comfortable beautifully designed accommodation, amazing breakfasts, great coffee and most of all being so dog friendly.
Julie, Gisborne, February 2022.
---
Absolutely recommend Laura's bnb. Spotlessly clean, so friendly, beautiful breakfast. And we were allowed to bring our k9 baby with us. 5star!
Nell, Omanawa, February 2022.
---
Highly recommended! This one of the best BnB services we have ever experienced. Thank you Laura for the exceptional service and the room was lovely. We loved all the little attention to detail and the homemade breakfast was absolutely fabulous. We also very much enjoyed the cute kittens!
April, Auckland, Febuary 2022.
---
If you are looking for a relaxing night away with an amazing breakfast to follow, this is where you want to stay. Highly, highly recommend.
Belinda, Auckland, February 2022.
---
Laura's place was so conveniently located for our business trip. The room had everything we needed and was very comfortable. Laura provided an absolutely delicious breakfast and coffee. We hope to go back.
Helen and Roger, Napier, February 2022.
---
Laura's bnb is beautiful! It was a very clean room and the massaging and adjustable bed is such a great touch. The breakfast and coffee provided was amazing the following day. It was nice getting a chance to play with Mack! Such a playful dog. Will definitely stay again.
Maja, Christchurch, February 2022.
---
Incredible host with hospitality that goes the extra mile. Great brekkie options included, machine coffee brought to us on request, Pool is VERY lovely and only a short wander through the pretty neighbourhood away. A great stay! Will come again.
Wayne, Auckland, February 2022.
---
Lovely clean room and delicious breakfast that catered towards our needs.
Alex, Hamilton, February 2022.
---
Best Airbnb we have been to! Laura is very welcoming, kind, and she attended to all of our needs straight away. The room was amazing! Very tidy. Breakfast was delicious. Had a variety of streaming services. Made for an enjoyable stay. We would happily go there again.
Timothy, New Plymouth, January 2022.
---
Laura is such an amazing host. This has got to be the best airbnb we've ever stayed in and breakfast is delicious each morning. Laura and Mike are the friendliest human beings and so accommodating! They even put up with our dog and the dog minding service is a huge bonus. There were issues with the pool and this had to be sorted , so they upgraded our room! So kind and lovely. We will definitely be back to stay, and will recommend to everyone we know if they were heading there for a holiday. Thanks so much Laura! Can't thank you enough.
Debbie and Jamin, Auckland, January 2022.
---
Incredible dog friendly stay! I cannot recommend enough. The service from the moment we arrived was welcoming, warm and so inviting. My partner and our two Pitty X pups had a lovely stay. They really have thought of everything and made our stay so easy. Lush dog friendly rooms and a cool outdoor area. We would book this again in a heart beat. Thank you Laura and Mike!
Renae, Auckland, January 2022.
---
Well equipped private space with lovely touches. Such allergy friendly food options, dairy alternative milks, charging station, in room speaker, great linens and fantastic water pressure. Laura's space is dog friendly and she offers dog minding while you head out as well! It's incredibly clean, there's heaps of room for luggage and we genuinely couldn't have asked for more. This will be our new go to spot in the Tauranga area. Thanks Laura!
Suzanne and Preston, Auckland, January 2022.
---
The place was very nice! Had all the things we needed and more! Laura was very accommodating! The breakfast was amazing too!
Tricia, Auckland, January 2022.
---
Great BnB with delicious breakfast. Lovely, quiet area and a fully fenced garden for the dog to run around. Definitely a spot to stay if you're passing through Tauranga.
Nickie, Auckland, January 2022.
---
Fantastic. Really couldn't ask for better. Great accommodation and lovely hosts.
Myko, Christchurch, January 2022.
---
Great place and people! The breakfast is super yummy.
Tidy venue with a very kind host who is good at communicating. The breakfast is delicious. Definitely recommend.
Bruno, Auckland, January 2022.
---
Lovely place ‐ thoroughly enjoyed my one night stay!
Joshua, Auckland, January 2022.
---
Nice modern clean place to stay.
Ossama, Auckland, January 2022.
---
Fantastic! Really couldn't ask for better. Great accommodation and lovely hosts.
Charmian, Riverhead, January 2022.
---
Thank you for having us. Laura was extremely accommodating and communicating. Place looked exactly like the pictures and excellent location close to shops and very peaceful.
Blake, Auckland, January 2022.
---
Thanks so much Laura and Mike for an amazing stay at your accommodation. Beautiful clean room, amazing service and absolutely delicious breakfast cooked by Laura. No complaints at all.
Dayna, Wellington, January 2022.
---
Thanks so much to Laura and mike for an amazing stay!
The place was beautiful and clean, service even better and the daily breakfasts made by Laura were delicious.
Laura and mike catered to our every need.
Would definitely stay again!
Jeremy, Wellington, January 2022.
---
Amazing host, was very helpful, was everything we could have wanted and her communication was perfect. Very accomodating, and the place was superb, 10/10.
Liberty, Wellington, January 2022.
---
Excellent stay, wonderful in every way could not recommend this more! The bed massages you - 10/10 recommend to try.
Elliot and Sarah, Christchurch, January 2022.
---
An amazing place to stay in Tauranga. The pool was heated which was lovely and the rooms were beautiful and comfortable. Thanks to Laura, Mike and Mack for a lovely place to stay.
Erica, Auckland, January 2022.
---
We really enjoyed our stay at Laura's BnB with our dog. Our room was comfortable, clean and easily accessible.
Breakfast and coffee each morning was delicious.
Laura was a great host and made sure we had everything we needed during our stay. The dog minding service was also very handy to have.
Alex, Timaru, Christmas 2021.
---
A wonderful place to stay with a truly dedicated host who loves taking very good care of people. We thoroughly enjoyed getting to know Laura, Mike and Mack.
Darryl and Kirsty, Auckland, Christmas 2021.
---
Hospitality is amazing, whatever you need, Laura's got it sorted for you. Place is gorgeous and so many intricate details and effort put into keeping it top notch throughout your stay. We loved staying at Laura's BnB and looking forward to staying here again on our next trip to Tauranga. Thanks a mill for a lovely experience Laura!
Mariam and Yousef, Auckland, December 2021.
---
Outstanding stay. Great hosts and great accommodation. Will definitely stay again
Myko, Christchurch, December 2021.
---
You couldn't wish for a better host, or a better place to stay, than at Laura's BnB, set in the private and peaceful '12 Acre Wood'.
Laura & Mike (and adorable labrador Mac) are so caring and welcoming, that you have no choice but to rewind, relax, and feel at home.
Their gorgeous home is immaculate with a stunning rock garden view, and was the perfect stop for our urgent road trip.
Our king size bed was comfy in a large room with full ensuite, while our daughter enjoyed a queen electric adjustable bed with ensuite.
Laura's brekkie was customised to our requests, delicious, and healthy - and oh the coffee!
Close to restaurant and cafes for dinner, or Laura can do dinner too, on request.
We didn't have time to enjoy the pools, gym, tennis courts and library, at Laura's BnB, but will definitely be back one day and stay longer!
Thank you Laura & Mike!
Sam and Fua, Gisborne, November 2021.
---
Awesome place to stay. Laura thinks of everything and is so approachable and willing to meet any request you have.
We enjoyed our stay very much and will return to stay again.
Paul, October 2021.
---
Thanks Laura and Mike for a fantastic stay in your beautiful home! Wonderful comfortable bed, very warm welcome and a delicious breakfast. We had our 9 year old Labrador with us who was also warmly welcomed. We highly recommend this BnB.
Judy and Peter, Auckland, August 2021.
---
Thank you Laura and Mike! A very comfy and welcoming stay. The bed was exquisite. We will definitely come again. Thank you for the great hospitality and the finer details that made our stay very enjoyable & relaxing.
Nicola Lamb, Auckland, August 2021.
---
I cannot recommend Laura's BnB highly enough. Laura and Mike were the most amazing hosts and Laura made an exquisite breakfast that catered for our challenging dietary restrictions! Our youngest was thrilled to have the company of Georgie the Cat when he retired to bed in his very own spacious and luxurious room, with adjoining bathroom (not bad for a 6 year old!!)
We were similarly delighted with our accommodation, and our two girls were positively spoiled with a bed equipped with built-in USB ports and—wait for it—massager! I have stayed at some of the most exclusive hotels all over the world for business in my days as a lawyer, but Laura's BnB was up there with the best of them!
Laura and Mike are two truly fabulous hosts, so much so, that we stayed after breakfast was finished to chat with them longer (and to play with Guide Dog, Mack!)
It was a truly memorable stay‐I cannot recommend Laura's BnB highly enough. A big thank you to both Laura and Mike.
Sharon Henderson, Auckland, July 2021.
---
Laura and Mike are super hosts!!! Highly recommended. Great hospitality, my room super comfortable, clean, well equipped accommodation, great communication, I will definitely stay again. Laura prepared delicious dinners and breakfasts with my dietary requests. They were very happy to have me over for dinner, which I enjoyed very much ( I had the choice to have my meals by myself if I wanted to)
Virna Madriz, New Plymouth, July 2021.
---
For room rates, availibility and bookings, please call me on +64 27 477 7701 or email us.
Laura